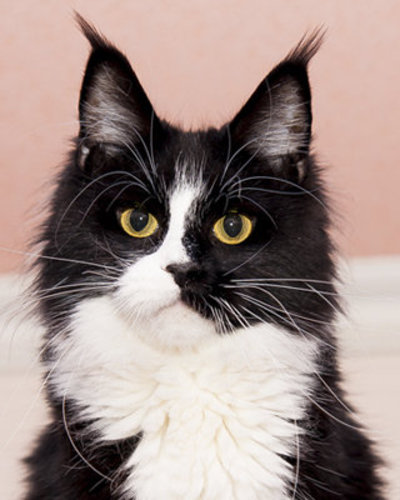 Date of birth:
04 July, 2013
Color:
Black with white bicolor (n 03)
Father:
Halif Great Pride
Beatrice came to us from severe Siberia - grandniece of our blue-eyed girl - beautiful Windy (East Wind of CaDazz*SK). She has an excellent type, good head and ears and excellent "siberian" woolliness. She has absolutely gentle soul and character and sonant voice :) Beatrice loves attention and caress since childhood and like almost every maine coon cat she's ready to give all her love, warmth and care to people she lives with :)
We are grateful to Marina for our beautiful lady in black! :)
29 October, 2014 Litter "K":
Free -
the kitten is free and looking for a new lovely family :)
Option -
kitten interested, but You are free to ask about this baby.
Reserved -
this baby was reserved for new home :)
Sold -
this baby has found his new home and family ^_^