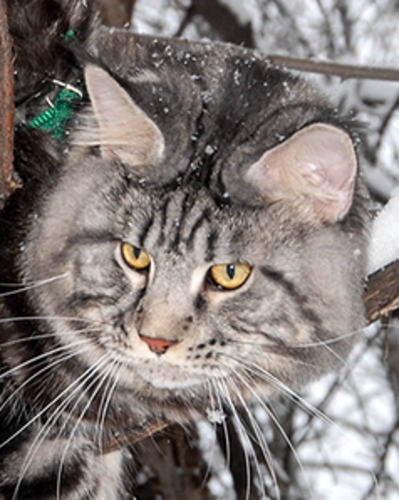 Date of birth:
23 December, 2010
Color:
black-silver tabby (ns 22)
Father:
Lucky Coon Silver
Ashatan Zilber (Ram ) is big and wonderful boy with gentle character.
He is known as Ram and if You saw him on the show You couldn't pass by, - he has charisma of a great star :) And... When someone take a look at him it's most likely that this person will take a maine coon cat in future as Ram wins every hearth with all his kind wild nature... And as You've probably guessed already, my hearth couldn't resist his charm too :)
02 April, 2013 Litter "A":
Free -
the kitten is free and looking for a new lovely family :)
Option -
kitten interested, but You are free to ask about this baby.
Reserved -
this baby was reserved for new home :)
Sold -
this baby has found his new home and family ^_^